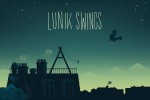 Remember when you were a kid, spending all morning on the swing in the backyard,
jumping off and trying to leap further than your friends?
Or falling off that nasty trampoline of your neighbour's kid?
Now you can do that again!
This is the game that brings back all the fun!